Reconditioning & Depot Repair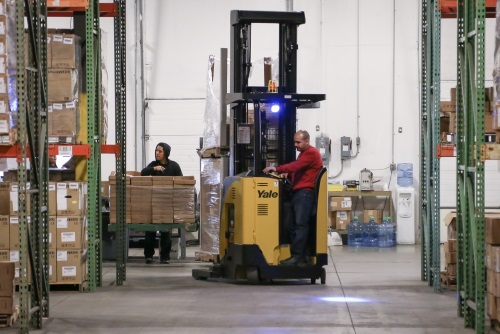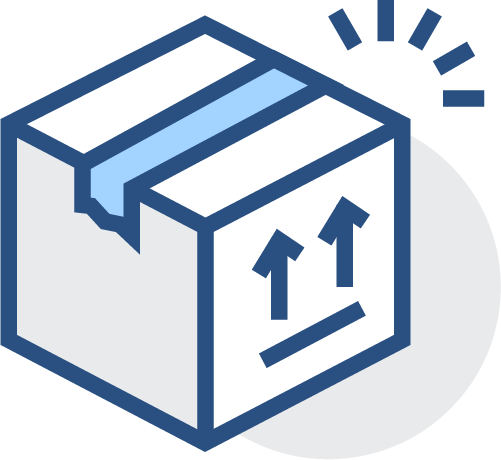 800,000
Parts managed annually
through scalable operations
BCS' secure and state-of-the-art 75,000 ft²
 warehouse is equipped to handle large and small scale IT project deployments, including receiving, storing, integrating, configuring, asset tagging, tracking and logistics.
Advanced tracking capabilities enable BCS to manage everything from serialized inventory to bulk packed items – all while ensuring customers maintain visibility and control.
Advanced Configuration And Staging For:
Desktops, laptops, and servers
Network hardware routers, servers and switches
POS Retail Systems
Debit Card Readers
Spare parts
Accessories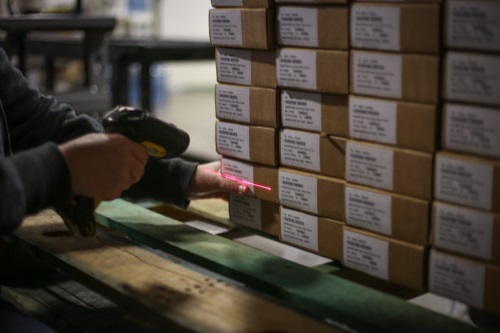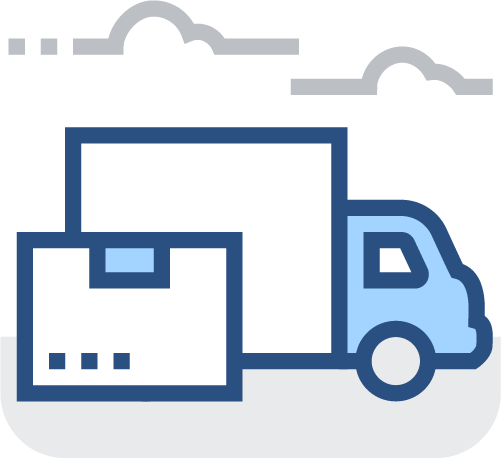 225,000
Devices shipped annually on
Advanced Exchange programs
BCS understands that critical technology requires little-to-no downtime.  Whether the SLA is 4 hours or 4 days, our team ensures technology is in the right location at the right time. With one call or click, we send your replacement out immediately. Our skilled team will receive your defective unit for repair, RMA or restocking. We repair the item before placing it in your inventory pool. It is pre-configured and tested so it is ready for the next time you need it.
Replacement unit arrives before return of the malfunctioning device
Reduces downtime for mission critical technology
Reconditioning and Depot Repair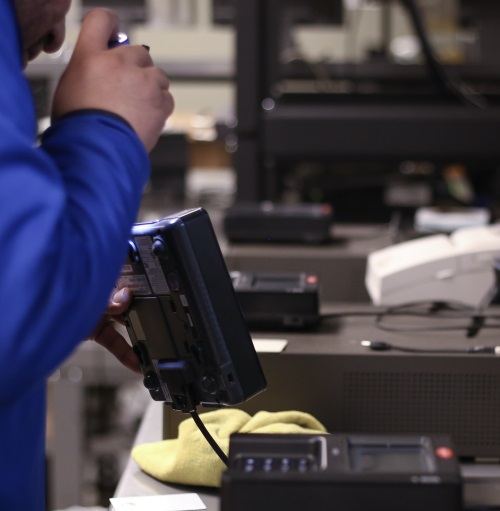 BCS understands the investment required to keep your equipment functioning. Our team is committed to ensuring customers receive the greatest ROI on their equipment purchases.  Eventually all equipment must be repaired or replaced.  The BCS team has the capability to repair and refurbish all types of critical technology, including: 
Ingenico and Verifone debit readers
Handheld scanners from Honeywell, Zebra
PC's, laptops, and servers
Network gear, switches, routers, and wireless access points
When devices breakdown, BCS makes sure you receive the highest possible return on your investment by managing the process of returning the product to the manufacturer through a customized Return Management Authorization (RMA) program.
Whether it is in-warranty or out-of-warranty repairs, BCS manages the process start to finish, making sure you receive the value you deserve.  We pre-screen, ship, monitor, and communicate with a number of manufacturers, including: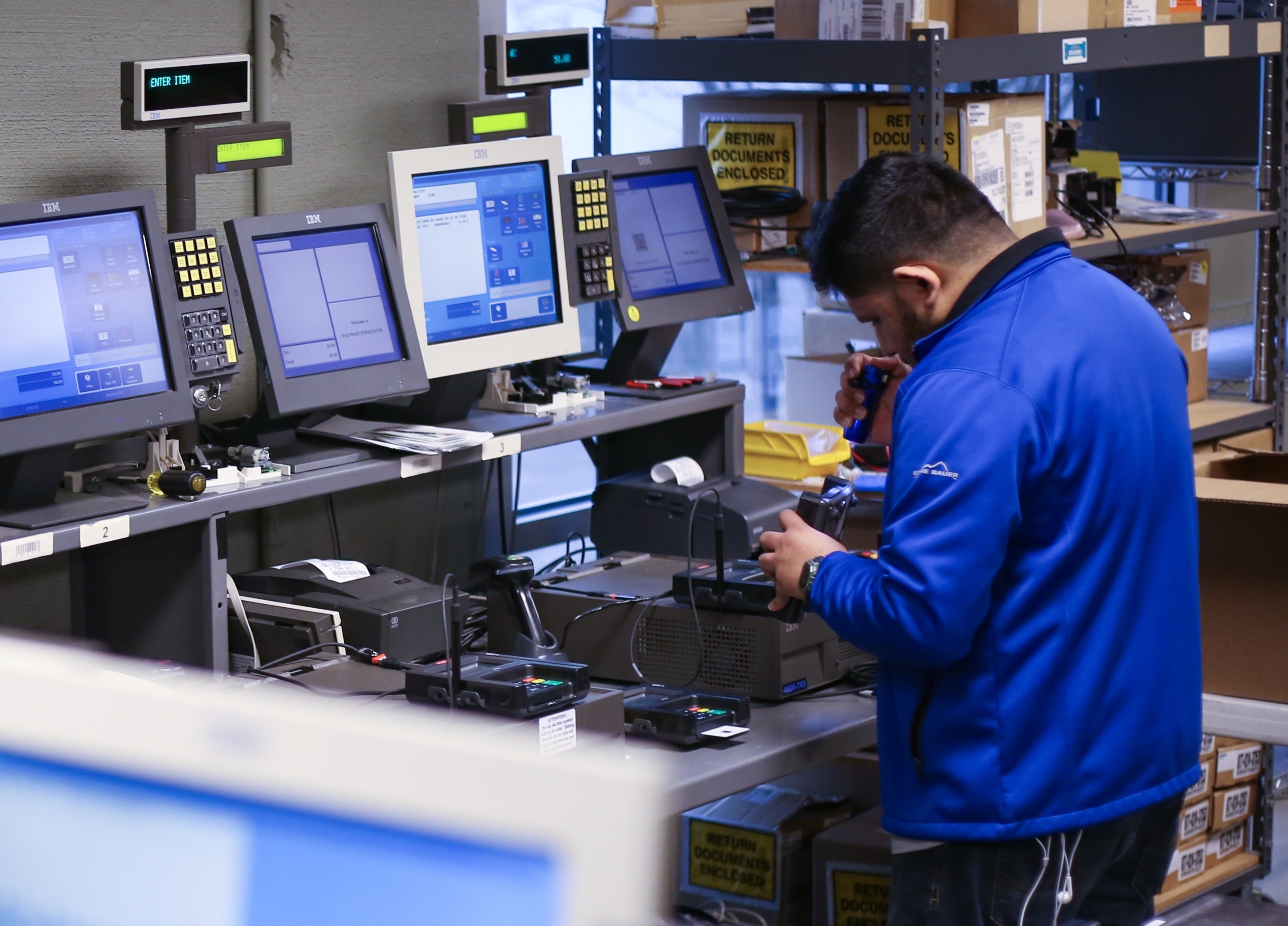 Accu-Time Systems
Cisco
First Data
VeriFone
LexMark
Omnicell
Extreme
Ingenico
Zebra
TYCO
Dell
Hardware should be ready to go out-of-the-box. BCS offers custom configuration services to make sure customer devices are working properly before arrival.  Our highly trained, experienced staff designs a process unique to your needs, saving time and avoiding the headaches that can come with on-site configuration.
Experience configuring:
Retail POS equipment
Debit readers
Handheld scanners
Wireless hardware
Desktops & laptops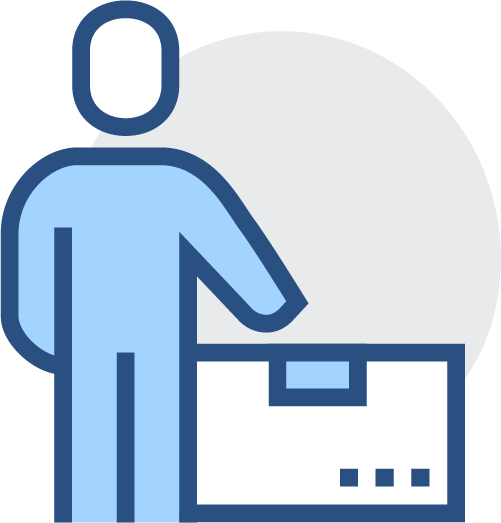 4,800
Network devices configured in <90 days as part
 of a 40,000 device rollout to 250 sites in 2018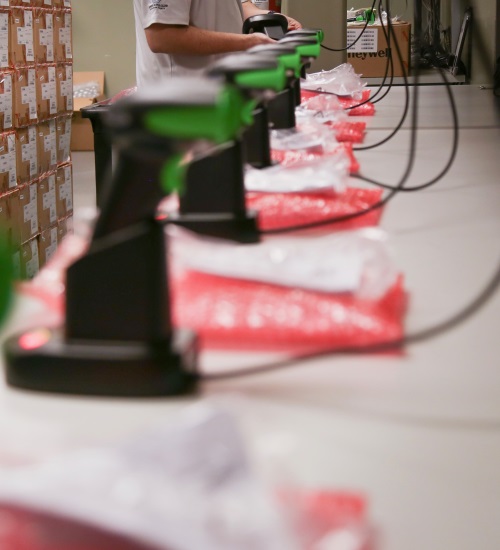 Kitting and Consolidation
Kitting and consolidation optimizes supply chain management, minimize costs, and maximizes install run rates.
Ship in bulk
Postpone assembly until fulfillment
Customized project specific packaging
Manage upgrades & software updates
Material and install component procurement
Optimizes supply chain management, eliminate delays in the availability of product, minimize costs, maximizes install run rates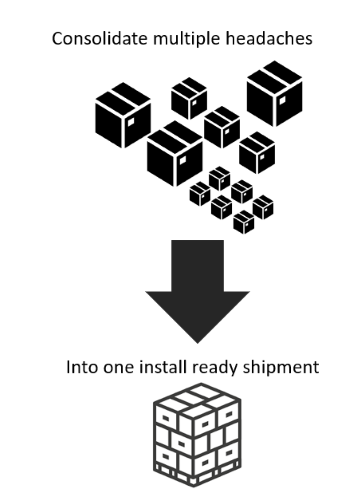 BCS' project leadership team works to deliver your difficult, important, technology deployment projects on-time and on budget while optimizing resources and capacity.
We follow processes that assure nothing gets lost throughout the lifecycle of the project.  We identify your primary objective, budget requirements, and timeline. We then work with you to create a plan that keeps us on track and accommodates required changes.
We strive to understand your needs, project constraints, and deliver the results you require.
Long term support – assisted in install of over 60,000 new self-checkout lanes by shipping over 250,000 devices over 3 years.
Fast paced large scale – configured 4,800 Cisco switches and routers with site specific images, and shipped 40,000 wireless accessory devices over 3 months to support a 250 site networking infastructure refresh.
Secure software upgrades for sensitive point of sale hardware through flash drive, SSD, or HDD duplication and recycling.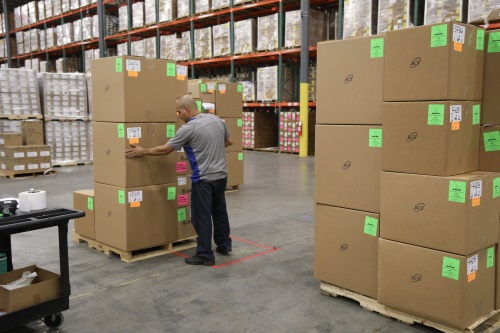 For customers with critical equipment that must be available at a moment's notice, BCS offers 24/7 service.  We store, test and maintain devices ready for immediate deployment.
Services
Custom courier
Next Flight Out (NFO)
Forward deployment capabilities
On-call 24/7 service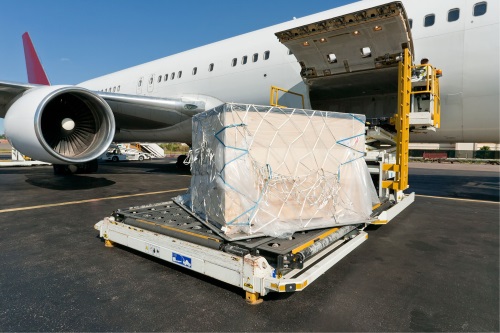 Logistics and Reverse Logistics
At BCS, we specialize in the recovery of equipment from the field.  Whether you have one or 10,000 locations, we know how to manage the receipt, evaluation, and processing of devices large and small.
Our customized receiving process ensures your equipment is processed to your unique specifications and stored for future use.  Most importantly, we partner with you to design a system that supports your company's goals.