Rollouts
Organizing the deployment of technologies from multiple vendors to multiple sites on aggressive timeframes

Field Support
In high volume environments, equipment breakage is inevitable but down time is not an option.  BCS can custom design a program for your unique needs

Technical Services
Wide range of expertise with a multitude of devices ensures your equipment is ready when you need it.
Technology Deployment, Repair, and Logistics
At BCS, we understand what it takes to execute at scale. Managing infrastructure for a distributed operation is difficult, expensive, and complex. The team at BCS doesn't just move product – we solve problems through customized solutions for every customer.  We believe in win-win-win partnerships – we help our clients serve their customers better.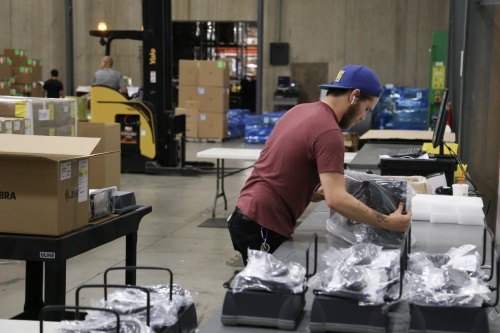 We Create Fully Connected Systems So You Can Focus On Your Business For the first time in years, I was able to enjoy Thanksgiving dinner with my family knowing I was ready for Black Friday.  BCS handled it all.
Logistics Manager for a National Service Provider
I was losing sleep trying to figure out how to execute my (small but complex) project.  BCS stepped in and figured it out.
Project Manager on a recent retail rollout project
BCS has saved my company on numerous occasions – helping me execute on my commitments to my customer.
OEM Project Manager